Four generations of ancient recipes Based on the flavours, aromas and raw materials of the Maremma are brought into play by undergoing the most modern nutritional molecular analyzes thanks to the partnership with the Phytolab (pharmaceutical Cosmetic, Food supplement Technology and Analysis) of the University of Florence, within the research project entitled "Characterization and enhancement of the functional and nutraceutical properties of products of the Azienda Agricola Sili Sandro". All this to pursue a single, important goal; offer our customers good quality and at the same time healthy products, following the scientific parameters of the nutrition guidelines. To promoting our new range of products, our company "puts its face into it", choosing the face and name of Vanessa, a young and determined entrepreneur, an exponent of the latest Sili generation.
Seeing is believing!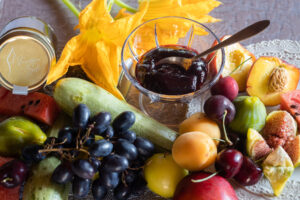 In the morning you are waked gold sun and when is the most favorable time for a sweet start? Tuscan jams for your breakfasts to best season the beginning of your days.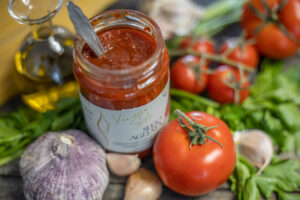 The empress of sauces, the only one who fills the palate with taste, substance and love: the local Tuscan sauce par excellence is here.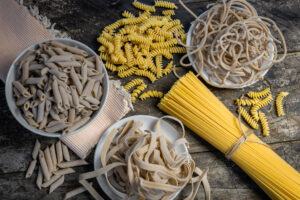 The ancient grains of the centuries-old Tuscan tradition make up the culmination of our local company production which is pasta, the seal of Italianity in the world.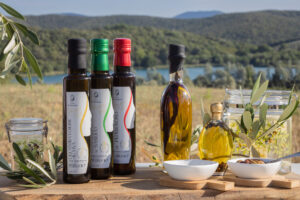 A Tuscan proverb says "Oil, vinegar, pepper and salt, a boot would be good": it is no coincidence that for many, in the past, oil was none other than the blood of the Gods.
Sweet and savory products of our production made with a secret ingredient. The only limit of this product is the imagination: flour is more than one element of the magic alchemical of your recipes. And here, Tuscany is a cure-all!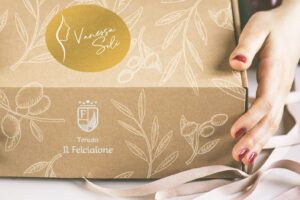 If you cannot come to Tuscany, then it is she who will come to you… or to anyone else's home you would like to share the product of this wonderful land; with our culinary packages delivered as gifts directly to your home!